ABOUT US
Islamic Research Centre Education & Welfare Trust (IRC) is a Registered NGO / Non-profit organization, established in 2001. Adv. Faiz Syed is its founder and president. IRC aims to convey the true message of Islam (Peace) to Muslims as well as Non-Muslims with wisdom & beautiful preaching, removing misconceptions about Islam among the masses and to provide social and welfare assistance to poor and needy in the field of Education, Health, Employment, Skill Development & Charitable causes.
IRC uses modern technology for its activities, the message of Islam, as transmitted by IRC reaches millions of people worldwide through the internet, satellite television and the print media. IRC's activities and facilities provide the much needed understanding about the truth and excellence of Islamic teachings - based on the teachings of Qur'an and authentic Ahadith as learnt by the companions (may Allaah be pleased with them) and as understood and practiced by the Salaf-us-Saaliheen (may Allaah have mercy upon them)
OUR ACTIVITIES
All praise and thanks are due to Allaah Subhaanahu wa Ta'ala,
IRC - Islamic Research Centre Education & Welfare Trust is involved in the following Islamic, Social and Charitable activities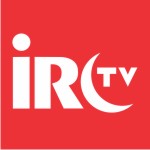 IRC TV
IRC TV is a YouTube channel run by IRC - www.YouTube.com/IRCTV. With over 31 Lakh subscribers and 65 Crore views (and counting), IRC TV is a popular choice amongst Urdu speaking...
CHARITABLE HOSPITALS
Alhamdulillaah, four Charitable Hospitals are run by IRC in slum localities of Aurangabad, medicine is completely FREE in all our hospitals ...
PATHOLOGY LABORATORY
IRC runs a pathology laboratory (located in the IRC Charitable Clinic Building) where skilled and experienced technicians and pathologists perform laboratory testing for the poor ...
STUDY CENTRE
Alhamdulillaah, with an aim to encourage education in our society, IRC runs a full-fledged Study Center-cum-Law Library in the city. The prominent features of this Study Center are ...
Read More
Videos
IRC hosts a YouTube channel - IRC TV, where videos of prominent Islamic scholars are consistently uploaded. The huge collection of these video lectures, covering topics like ilm, ibadah, dawah, social issues etc., are a must watch for guidance in every aspect of life of this world and for the preparation of a beautiful Aakhirah.
Help Us In Our Mission
Support us with your Zakaat & Sadaqaat and get rewarded here and in the here-after.
The Prophet (ﷺ) said:

"The believer's shade on the Day of Resurrection will be his charity."

[Musnad Ahmed: 3577]
Pay Via QR Code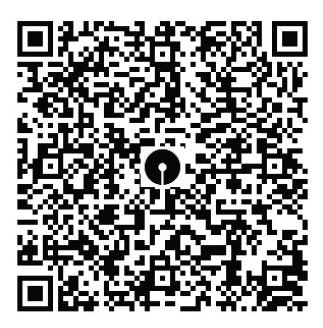 AS OF NOW WE DO NOT HAVE PROVISION TO ACCEPT FOREIGN FUNDS
... Read More
Contact Us
Contact Details
H.No 1-23-100, Rohila Gali,
Aurangabad – 431001,
Maharashtra, India
Call Us: +91-80-5545-5545
Office Timing 9:30 am – 6:30 pm
(Friday closed)